Pharmacological investigations of Graptophyllum pictum as hepatoprotective potential in albino rats
Keywords:
Graptophyllum pictum, Hepatoprotective, Antioxidant, DPPH assay, ABTS radical scavenging activity.
Abstract
Objective: The present study was designed to evaluate preliminary phytochemical and pharmacological evaluations of the whole plant of Graptophyllum pictum aqueous extract for hepatoprotective and in-vitro antioxidant activities.
Method: Wistar rats were divided into five groups having six animals in each. Group I served as normal control and orally administered normal saline; Group II (disease control) rats were orally administered with Paracetamol (2 gm/kg b.w.); Group III (standard control) rats were administered with Silymarin (100 mg/kg p.o.); Group IV and V rats were orally administered with aqueous extract of Graptophyllum pictum at low dose (200 mg/kg b.w.) and high dose (400mg/kg b.w.) respectively once a day for two weeks.
Results: The qualitative chemical tests revealed the presence of carbohydrates, tannins, phenolic compounds, alkaloids, glycosides, flavonoids, and steroids along with few inorganic constituents i.e. iron, sulphate, phosphate and chloride. The obtained results for such an activity of G. pictum (400 mg/kg) were SGPT (83.32±0.93 IU/L), SGOT (163.91±0.91 IU/L), direct bilirubin (0.73±0.008 mg/dl), total bilirubin (0.82±0.006 mg/dl) and triglycerides (177.16±0.63 mg/dl) shows significant reductions as compared to the disease control. The histology of liver tissue reported that the high dose (400 mg/kg) showing the normal and well defined cytoplasm, nucleus and central hepatic vein. The antioxidant activity like in-vitro DPPH assay, favonoid content, total phenolic content, ABTS radical scavenging activity, hydrogen peroxide scavenging method confirms the significant hepatoprotective potency.
Conclusion: Thus, the investigations revealed that whole plant of Graptophyllum pictum possessed potent hepatoprotective and antioxidant activities.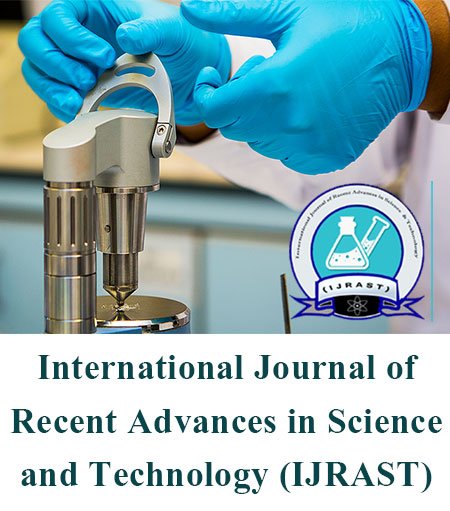 Downloads
How to Cite
Goswami, M., & Maurya, H. (2016). Pharmacological investigations of Graptophyllum pictum as hepatoprotective potential in albino rats. International Journal of Recent Advances in Science and Technology, 3(4), 1–11. Retrieved from https://ijrast.com/index.php/ijrast/article/view/32