Phytochemical Screening and Anti-inflammatory activity of Murraya Koenigii & Ficus Lacor roots in Carrageenan, Histamine and Serotonin induced paw edema in albino Wistar rats
Keywords:
Murraya koenigii, Ficus lacor, Phytochemical, Pharmacological, Anti-inflammatory.
Abstract
Objective: To perform the Phytochemical Screening & Anti-inflammatory activity of Murraya Koenigii & Ficus Lacor roots in Albino Wistar rats.
Methods: The different Pharmacognostical parameters were evaluated as per standard procedure. The crude drug was evaluated for organoleptic properties shape, size, color, odor, taste. Preliminary Phytochemical Screening was carried out & finally Anti-inflammatory activity was evaluated by adopting different methods.
Results: The extracts showed a marked Anti-inflammatory effect. The FLET fraction from Ficus lacor aerial roots showed maximum inhibition (75%) of Carrageenan induced edema (Table 3.12B), followed by FLPE and MKCF from Murraya koenigii roots (74 % and 70% approx) (p <0.001 for all). The inhibition of inflammation was comparable for all the fractions for any change in extent & percentage of inhibition at 30 min, 1hr, 2hr and 3hr. The anti-inflammatory effect induced via indomethacin gradually increased and reached at higher level (80.8%) after 3 hrs. It was maintained up to six hours. For, MKPE the inhibition was observed to be maximum at the end of 2 hrs and then tapered. MKEA, FLEA and FLCF showed minimum response that was constant throughout and insignificant. MKPE was slightly significant (55.1 %, p<0.05) which was more effective.
Conclusion: The results of the study indicate that the extract of Murraya koenigii roots and Ficus lacor possesses strong Anti-inflammatory activity. This study also describes therapeutic effect of Murraya koenigii roots and Ficus lacor aerial roots in inflammation and arthritis which will give a new direction for the future scientific research.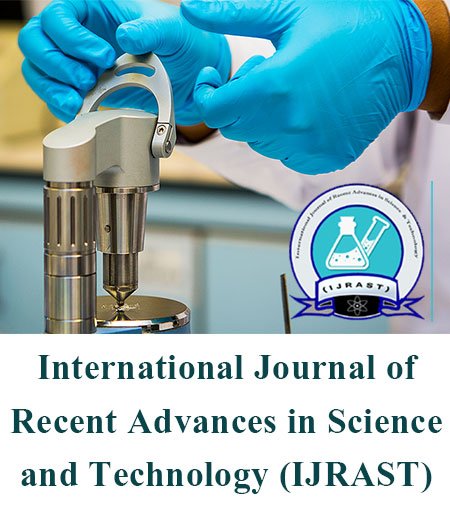 Downloads
How to Cite
Pandey, K. D., Singh, Y., Khatri, N., & Singh, N. (2020). Phytochemical Screening and Anti-inflammatory activity of Murraya Koenigii & Ficus Lacor roots in Carrageenan, Histamine and Serotonin induced paw edema in albino Wistar rats. International Journal of Recent Advances in Science and Technology, 6(4), 1–12. Retrieved from https://ijrast.com/index.php/ijrast/article/view/54